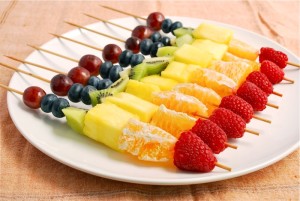 Adding healthy snacks to your child's diet is a good way to reduce cravings and over eating at meal time. Since most kids burn a lot of energy, healthy snacks can give your child the energy they need to get through the day. However, knowing what to give them is where most parents find the challenge. So here are some tips to get your child eating healthy snacks.
Give Them Whole Grains
Whole grains come in many forms. From whole grain pretzels to tortillas to bread to pasta, there is no shortage. Whole grain has fiber which helps you feel full quicker. This means eating less while feeling like you ate more. Whole also has good carbohydrates which the body uses as energy. So the next time your child is hungry in between meal time, give them whole grains as one of their healthy snacks.
Healthy Snacks Of Fruit and Vegetables
Sure you can give your children a fruit salad, but for how long? Try mixing things up by giving them cuts of apples, pears, pineapple, celery, and bananas with a spoon of peanut butter. Or, you could serve celery and carrot sticks with fat free homemade ranch dressing. Try crushing graham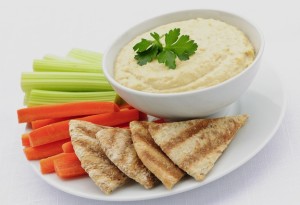 crackers on some freshly cut apples or pears. Dip graham crackers or fresh fruit in yogurt.
Increase The Choices of Healthy Snacks
Using foods that are not the common snack choice like avocado's, cranberries, peaches, green, yellow and red peppers is a great idea. It will give you child more choices that they can mix and match to their hearts content. Variety is the spice of life and it will keep you kids interested in eating healthy snacks.
Breakfast For A Healthy Snack
Don't be afraid to serve breakfast food as one of your healthy snacks. Dried cereal mixed with dried nuts and fruit makes a great snack. Or, cooked oatmeal with some cinnamon sprinkled on top with unsweetened apple sauce is also good. Using breakfast foods can add a nice spin to their snacking regime.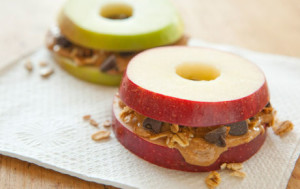 The real key to giving your children healthy snacks is to have fun with it. Use a cookie cutter to cut out fun shapes in low fat cheese. Cut fun shapes in whole grain bread and lightly spread fruit preserves on top for a fun snack. Let your children help you make fruit and vegetable kebabs. Give them a wide variety of fruits and vegetables to choose from so that they get used to choosing healthy snacks. Keeping your child involved helps them to enjoy eating healthy snacks.
Related articles across the web
Comments
comments