Childhood development, especially in the early years is crucial for a child future. In addition, families where there is struggle with poverty and food can cause childhood development can be put on the back burner. Studies have shown that and investment in children under the age of 8 today makes a better, prosperous, educated and peaceful tomorrow.
Children who are are part of childhood development programs from young are more likely to enroll in higher learning later. They are also more likely to plan families and educate their own children. Generally they will become more productive adults than children that are not enrolled. Childhood development programs also makes children less likely to drop out of school or repeat grades.
The key is to find programs that engage both the parent or guardian and the child. Parents must make sure that the child development programs are emotionally, physically, and intellectually stimulating for their child. Most importantly, parents must make learning fun for their child. Without this, your child could easily loose interest in education at an early age.
Education and Childhood Development
Education is the road through which your child will go to achieve their fullest potential. Without a good education childhood development will fall short. Parents should prepare their children for entering school for the first time. Connecting with teachers before the school year is a good way to build a bond between parent, teacher, and student.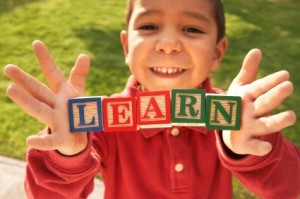 A good relationship between parent and teacher helps the child in educational development. Introducing children to the power of artistic expression is also important. Exposing children to drawing, painting, music, and dance gives them a well rounded view of the world. It also makes childhood development more naturally attained.
Childhood development is important if your child is to grow up to be their best. With the right program you can help your child achieve their life goals.
Comments
comments