Children education at age 5 is a wonderful time for your growing child. At age five children tend to slow down a little in growth, but that doesn't mean that the play slows down. This is the time when they need a plenty of space to play and be active.
Five years old child is beaming with energy and his motor control and muscular movement is at the highest level so far. However, his playing has one new component and that is that now the play has a direction to where it's going. We can say the play has a completion mission.
Children Education At Age 5 And What They Need
Children education at age 5 revolves around drawing images and pictures from what was seen or felt. At this age they love to make projects and visit the library. The group activities are more accentuated and they like and learn more and more how to share things and feelings.
At the age of five, children also develop a need to have some time for themselves and break away from the group from time to time. They like the quiet time when they are alone and they start to be little anxious about going to the school next year.
When children reach the age of five years they like to be given choice on how they will learn new things. It is of great significance and value to them to have a feeling and assurance that they are important.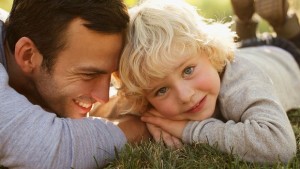 Every day, parents should make sure that their children hear how important they are – important to them (the parents), to their friend, the teachers, the community, etc. This feeling of being important that the child receives in childhood plays significant role in preventing loosing self esteem and deal with life's setbacks. The child that felt important in childhood will less likely consider committing the suicide when adult. That's why a children education at age 5 should have a lots of approvals, acceptances and commending. Whatever they do, right or wrong, try to turn it into positive experience.
Give Them More Freedom
At the age of five a child needs a time to lean at his or her own pace. While teaching, the parent should be patient, understanding and have guileless attention. Child development and teaching at this age should do a lot about explaining and directing the child who he or she is and how to nourish their unique identity. Children education at age 5 should also involve how to cooperate and fit with others.
Good child development depends on how the child will be dealt with at this age of five. The proper child teaching at this age will have long-lasting impact of how the child behaves in the school and later in life.
Consider children education at age 5 were seriously and be careful about how you deal with your loved little ones. Whenever you can, don't forget the feedback and letting to know your child how he or she is doing so far in learning new things and skills. Always maintain a positive outlook when you asses the performance and be encouraging.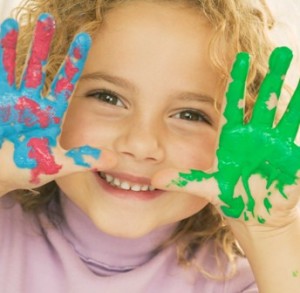 Since the five year old child now understands more about how things work (or don't work), take some extra effort to give more detailed answers to any question he or she can put in front of you. Show them that their questions are intelligent and that they are smart.
At the age of five children have immense power of imagination and they tend to mock a great deal. Their love for their parents increases more and more. They love to be hugged and kept on their parent's lap. They are adorable and sweet, the light of any parent's life.
Comments
comments